Stap 1: kies het Servercertificaat dat geschikt is voor uw toepassing
Digipoort PRIVATE servercertificaat
PKIoverheid Digipoort PRIVATE servercertificaten zijn voor de koppeling van uw systeem met Digipoort.
Reconi (KPN) bepaalt automatisch de naam van de service waardoor er geen controle op eigenaarschap van het domein nodig is. Hierdoor verloopt het aanvraagproces sneller en eenvoudiger.
Het stamcertificaat is niet opgenomen in browsers of operating systemen.
Bijvoorbeeld:
Communicatie met Diginetwerk, Digipoort, SBR, OLO, LV WOZ, WSNP, GBA-V, BAG, GWH, WKPB e.a..
Stap 2: plaats uw bestelling
Domeincontrole (alleen Digipoort Standaard)
Een zeer belangrijke controle voordat Reconi een servercertificaat uitgeeft, is het vaststellen dat de aanvrager daadwerkelijk de zeggenschap over de Naam van de service (FQDN) heeft die in de aanvraag van het servercertificaat is opgenomen. Dit is de zogenaamde 'domein controle'. KPN neemt per e-mail contact met u op of met de beheerder van uw domein om deze controle uit te voeren. Dit is uitgebreid toegelicht op de pagina Domein Controle.
Eenmalige identificatie certificaatbeheerder
Als de bij de certificaataanvraag opgegeven Certificaatbeheerder nog niet als certificaatbeheerder is geregistreerd, dan dient u de gegevens van de nieuwe Certificaatbeheerder in het web-formulier voor de certificaataanvraag op te geven. KPN zal contact opnemen met de Certificaatbeheerder ten behoeve van persoonlijke identificatie. De Certificaatbeheerder kan zelf plaats en tijdstip van identificatie bepalen. Identificatie is geheel kosteloos op een willekeurige locatie in Nederland, uitgezonderd de Waddeneilanden. De Certificaatbeheerder ontvangt een registratienummer dat u bij volgende aanvragen kunt gebruiken.
Productie en uitgifte
Nadat de identificatie heeft plaatsgevonden zal uw aanvraag verder behandeld worden. KPN produceert vervolgens het Servercertificaat als alle controles met succes zijn uitgevoerd. Reconi stuurt het certificaat per e-mail naar de Certificaatbeheerder met een kopie naar de Contactpersoon die de aanvraag doet. Reconi gebruikt daarvoor het e-mailadres dat de contactpersoon opgeeft bij de registratie van de Certificaatbeheerder.
De Certificaatbeheerder ontvangt per brief een intrekkingscode.
Installatie
Voor de correcte werking van een servercertificaat is het noodzakelijk dat ook de juiste CA certificaten zijn geïnstalleerd. De vereiste CA certificaten en een installatiehandleiding vind u hier.
Intrekken
In sommige gevallen is het noodzakelijk om een certificaat in te trekken voor het einde van de geldigheidsduur. Voor meer informatie over hoe u een certificaat kunt intrekken klik hier. 
Bestaand certificaat vernieuwen of vervangen:
U ontvangt minimaal 4 weken voor het verlopen van uw certificaat een e-mail met een vooraankondiging dat uw certificaat gaat verlopen. Vervolgens ontvangt u 2 weken voordat uw certificaat gaat verlopen een e-mail van ons waarmee de vernieuwing van uw certificaat in gang kan worden gezet. De gegevens van uw vorige aanvraag worden hergebruikt en de geldigheidsduur van uw nieuwe certificaat gekoppeld aan de oorspronkelijke einddatum. Uw certificaat wordt vernieuwd zonder dat uw geldigheidsduur wordt verkort.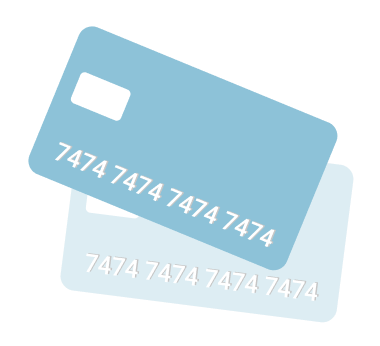 With all PKIoverheid server certificates, you will receive a premium package worth €60 from Reconi as standard. This means that we support you in retrieving, installing and importing (within the software package) your certificate.